Testimonials
In our country, many patients come to us through word of mouth – every survivor is our best advertisement. Some of those people feel it necessary to share their story and inform others about their experiences, about various possibilities. Through their courage and willingness to share their story, they have saved many lives and we thank them all.
Every story here is a real, live, unsolicited testimonial from a person who has gone through a lot. This is the best way we can do to bring some of that word of mouth to your home. May they be an inspiration and encouragement in your journey to health as well!
We have picked just a handful of testimonials here. Since starting in 1990, Myko San has helped over 25,000 patients.
Cancer
For cancer, we recommend Myko San's Agarikon.1 tablets. (buy now)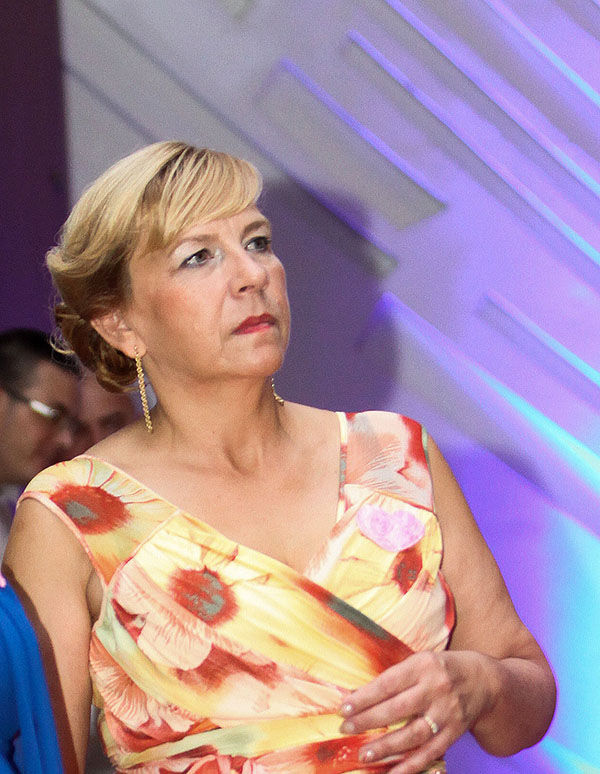 Jadranka Sukurica Kolic (Croatia) – Advanced Colon Cancer
(At the age of 43) has been diagnosed and operated from advanced colon cancer in May 2010. Bowel adenocarcinoma was in stage 3c (Dukes C, with penetration in the surrounding fat tissue; 10 positive lymph nodes of 37 isolated with pathological changes present in all isolated nodes):
"I was very afraid of this terrible diagnosis and extremely worried about the future, primarily since I am a mother of 5 children. After such a large surgery, it was very hard to endure adjuvant chemo and radiotherapy. Luckily, I immediately started to use therapeutic doses of Agarikon.1 (2 tablets, 3 times a day) and soon felt more energy, better sleep and appetite, as well as much better toleration of adjuvant therapy. Aware of my health situation and my family responsibilities, I continued to use Agarikon.1 for over a year. I returned to my full time job, do my regular oncological controls and live without any sign of cancer."
"I was diagnosed with squamous cell carcinoma of the lower surface of the right tongue in December, 2013. The tumor was at least 1.3 cm in diameter, well-differentiated, with a G4 cytological classification. It extended to the bottom of the biopsy, and at least one margin. My surgeon recommended further surgery.
I began taking Agarikon.1 in February, initially at the 3 tablets per day dosage. Then I increased the dosage to 2 tablets, 3 times per day based on what I had read on the website. Interestingly, when I had the surgery in early March (3/10/14), they found that what was left of the tumor was only 6 mm in diameter. Seemingly, it had shrunk in size! I then resumed the 2 tablets 3 times per day therapy for another 2 months in early April. I recovered from the surgery very quickly (they removed almost 1/4 of my tongue), and amazingly, all the symptoms I had when the tumor was there seemed to go away. No more sore throats, earaches, or neuropathy of the scalp on the right side of my head!
I had a check-up with my oral surgeon in May, and he has decided to postpone any further surgery because there was no evidence of regrowth of the tumor. The tissue on the right side of my tongue looked "healthy and normal" with the exception of the scar from the surgery, and even the scar was difficult to see.
I want to thank you SO MUCH for your wonderful product! It's a miracle."
"I was diagnosed with breast cancer in November 2004. It was an invasive ductal, multicentric form of breast cancer, at stage II, which had already spread to the regional lymph nodes (I had 22 positive lymph nodes in the armpit region). A lymph node just above my collarbone was enlarged enough to palpate, which indicates the advanced degree of the spreading of the primary breast cancer. In clinical terms, this is a bad sign.
During surgery, the surgeon also noticed an enlarged lymph node along the artery within the breast, which often indicates that the tumor has already begun spreading towards the lungs. Standard tests, including bone scintigraphy, lung x-ray, abdominal ultrasound, did not detect any further spreading. I underwent the standard treatment, including surgery (a radically modified breast operation with resection of the pectoral muscle), target radiation of the enlarged lymph nodes and chemotherapy.
While undergoing chemotherapy, I also took forte dosages of medicinal mushroom preparations as recommended by Dr. Jakopovich. The direct effect was better tolerance of the chemotherapy, and I didn't even feel the radiotherapy. I felt better and better every day during chemotherapy. I took the preparations throughout the entire period I was having chemotherapy and radiotherapy. I was able to get back to my normal physical condition while still undergoing radiotherapy, and I was able to walk several kilometers a day. Such a quick recovery and return to my old lifestyle is thanks to the mushroom supplements.
Given these results, and the effects the preparations had, I became more interested in the scientific research being conducted on medicinal mushrooms. I have since concluded that this is an excellent way to prevent cancer recurrence and the appearance of new cancer metastasis.
I continue to take the preparations at regular intervals, as part of the protocol for maintaining a boosted immune system, both qualitatively and quantitatively. I can also say that the allergic rhinitis I experienced for 18 years disappeared. Today, I feel excellent and my test results are perfectly normal."
A 10 minute Myko San documentary, with English subtitles, featuring dr. Lajtner telling her story. (to enable subtitles, please press the CC icon at the lower right side of the video screen)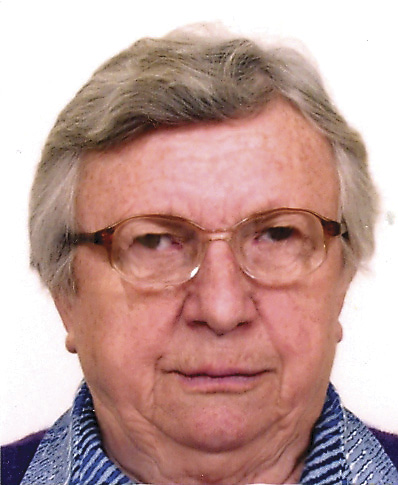 The experiences of A. Dusak, one of the earliest patients taking Myko San anticancer product LENTIFOM. This was many years before developing our most efficient regimes, 5 more medicinal mushroom supplements for cancer and finally AGARIKON.1 tablets.
The result: Complete breast and cervical cancer cure to disease free status lasting over 25 years.
"Way back in 1985 I underwent surgery for breast cancer, and five years later for cervical cancer. After the second operation, I began taking Lentifom (earliest Agarikon.1 prototype), which helped me overcome cancer and all the difficulties that came with it. Today, I am healthy, and I only take the 'mushrooms' in the spring and fall, to maintain my immune system, and to feel better and stronger."
Viral Infections
For viral infections, we recommend Myko San's Mykoprotect.1 tablets. (buy now)
J. A. – HIV
J. A. (born in Bosnia and Herzegovina, 1983) was infected with HIV about 10 years ago. In 2006, he first used our liquid preparation Mykoprotect for several months, resulting in improved medical findings.
He contacted us again at the end of 2014 when his test results showed worsening of the disease: his CD4+ T lymphocytes dropped to just 100, suggesting severely weakened immune system – normal values for adults are in a range 300-1,300 per µL (microliter = 1 cubic millimeter; recommended values for healthy adults are about 500/ µL). His HIV viral load (amount of HIV particles) was approximately 38,000/ µL. His infectious disease specialists concluded that he needs antiretroviral therapy. The patient refused, and has instead started using our liquid preparation Super Polyporin, which he used for 6 months. His general condition has much improved, CD4+ T lymphocyte count has elevated to 500, and his viral load decreased to 34,800.
Since starting a strenuous full-time seasonal job in summer 2015, he, for practical reasons, decided to switch from a liquid preparation and started taking Mykoprotect.1 tablets. After 3 months of using two tablets 3 times a day, his CD4+ T lymphocyte count dropped to 340, but his viral load dropped from 34,800 to 25,000!
Gordana R. – hepatitis C
Ms. Gordana R. working as a nurse suffered several accidental needlestick injuries and was diagnosed with hepatitis C virus, genotype 1b. After 6 months of interferon and ribavirin treatment, with serious side effects, tests showed the treatment was not effective and was terminated. Then she started taking Mykoprotect to cure hepatitis.
"After 6 months of treatment, viral load tests showed 2520 international units of hepatitis C RNA per milliliter of blood. I've taken Mykoprotect trying to cure it hepatitis, since I was left with no other options. I have used just 6 sets of Mykoprotect. Two new hepatitis tests, 3 months apart, came out negative – below detection levels."
Five years later, another control test for hepatitis was negative and the virus could not be found. She is still completely healthy.
Hepatitis C was cured. Truthfully, this is an extraordinary result. Many of our users are satisfied with significantly lowering their symptoms (and viral load) and boosting their immune system, using Mykoprotect.1 from time to time as needed – even if unable to completely eradicate the virus.
"My father during last summer vacations in Croatia bought me one bottle of your Mykoprotect.1 tablets.
I have hepatitis B infection and after taking your tablets my viral level decreased from 26000 Ul/ml to 9000 Ul/ml, then to 2100 Ul/ml down to surprising 93 Ul/ml.
Thank you for that so much."
Bone health
Nada Vrdoljak – osteopenia – OsteoMykon (4 months use)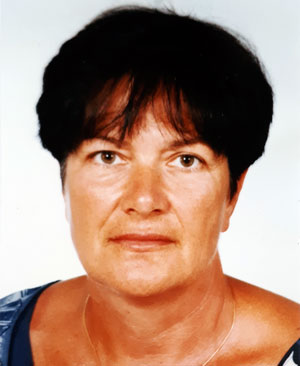 "In addition to other health problems, in 2014, I was diagnosed with osteopenia. I started with bisphosphonate therapy, but it was soon discontinued due to very unpleasant side effects. I did not want to take high doses of calcium because I knew that too much calcium for menopausal women had no benefit, it leads to increased blockage of blood vessels, which raises the risk for cardiovascular diseases.
Finally, at the end of 2016, I learned about OsteoMykon, and that it is the first natural preparation in the world for the protection of bone and cartilage produced from medicinal mushrooms. I have been using it continuously for four months, from December 2016 to the end of March 2017.
Densitometry, which I have done in November 2018, was a real surprise. The overall density of my right thighbone – where it was the weakest – has improved considerably! The result was even better in the neck of the femur, a weak spot that often fractures. My physician, a specialist in physiotherapy, was very surprised when she saw healthy lab results instead of the progression of osteopenia or the appearance of osteoporosis.
The density of my lumbar spine bones has remained within normal limits during all of these years, but with obvious gradual decrease from 2009 to 2014. Densitometry in November 2018, however, showed that 4-month use of OsteoMykon has also enhanced that segment of my skeleton: the bone density of my lumbar spine is again the same as it was ten years ago!
I must admit that I did not really expect any spectacular results from this mushroom preparation, but now I feel completely justified in recommending OsteoMykon to everyone."