Agarikon.1
Professional Medicinal Mushrooms Extract for Cancer Patient Support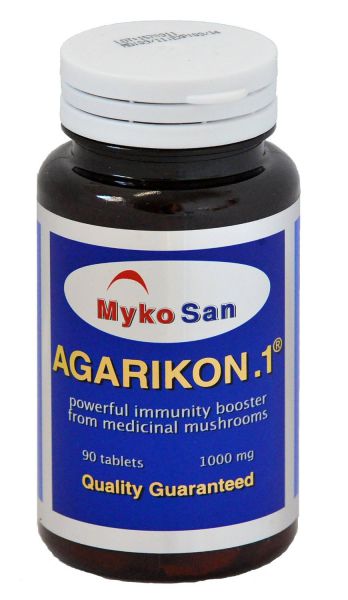 Agarikon.1 is a medicinal mushroom extract blend designed to boost the immune system, especially for patients with cancer and other serious conditions.
It is made from Ganoderma lucidum (reishi mushroom), Lentinus edodes (shiitake), Grifola frondosa (maitake), Agaricus blazei Murill (= brasiliensis = subrufescens), Trametes versicolor (turkey tail) and Pleurotus ostreatus (oyster mushroom).
You can take Agarikon.1 with any other drugs or supplements, without danger of interactions or side effects.
100% Medicinal Mushrooms Extract
Our proprietary extraction technology and recipes ensure the optimal amounts of active compounds (lentinan, PSK, maitake D-fraction…). Research has shown that beta glucans from healing mushrooms work many times stronger than those from yeast or cereal.
To find the best formula, we have, together with scientists from Rudjer Boskovic Institute and Food and Biotechnology Faculty in Zagreb, tested more than 150 combinations. Research, published in 2013, shows that the compounds work in synergy. That is why Agarikon.1 is more effective than even 100-fold amounts of purified, single mushroom products. This includes Far Eastern official anticancer drugs from medicinal mushrooms.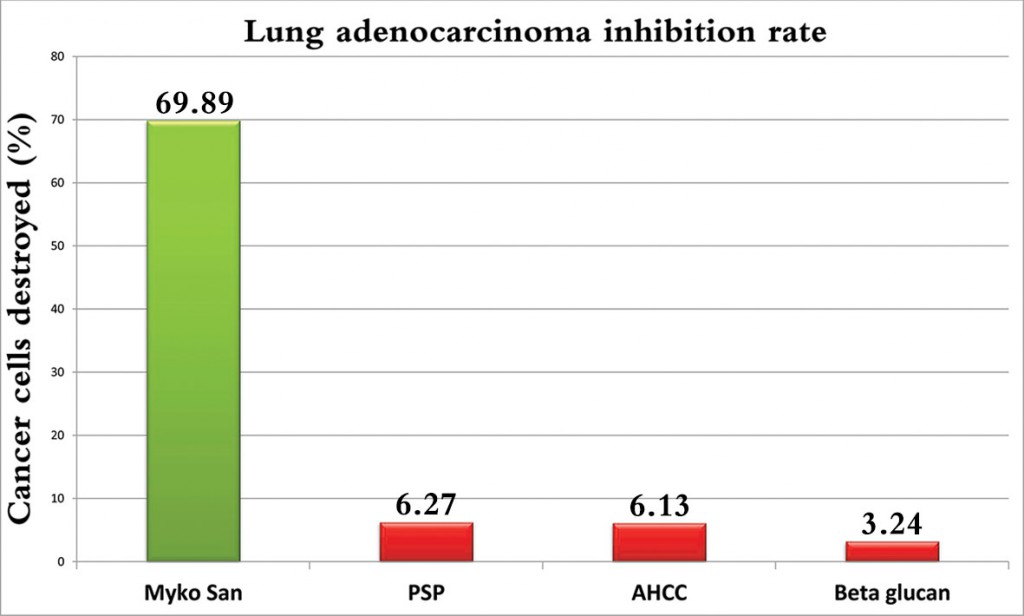 Get More for Your Money
The ratio of price and active ingredients is several times better than in other products. (750 mg of high-quality soluble polysaccharides per tablet; 4 USD/day for very serious cases). Agarikon.1 contains optimal doses of active ingredients that can make a difference.
One bottle of Agarikon.1 contains 90 tablets. We recommend taking 1×3 for better health, 2×3 for more serious cases. (2 tablets taken 3 times a day).
One bottle of Agarikon.1 costs $59.99 and you can get it right here from our webshop.