Another world success of Croatian scientists
A medicinal mushroom extract mixture Agarikon.1, disrupts the key processes of growth and spread of advanced colon cancer, and improves survival, naturally and harmlessly. This is the conclusion of a paper just published in Frontiers in Pharmacology, one of the world's leading scientific journals in the field of research into potential new therapeutic agents, authored by Boris Jakopovic (Dr Myko San) and associates. This world-renowned research is the result of the cooperation of internationally recognized scientists from the Universities of Rijeka, Zagreb, and Split and the Croatian company Dr Myko San – Health from Mushrooms.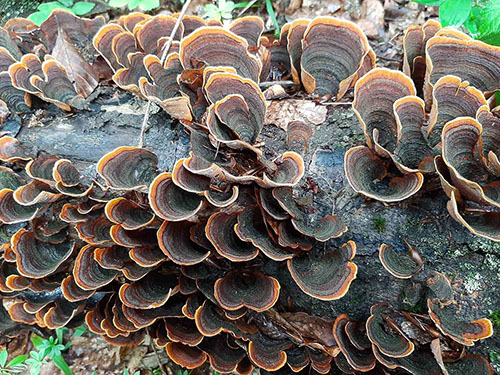 Using state-of-the-art proteomics methods used to simultaneously monitor a large number of processes in the body, we were the first in the world to show that a complex medicinal mushroom extract mixture Agarikon.1 strongly inhibits tumor growth and spread by preventing the process of translation i.e. formation of large numbers of proteins involved. Although research has been done on colon cancer, these fundamental processes of growth and spread are common to all types of cancer. Agarikon.1 simultaneously stimulates the process of assembling proteins into their proper structures, which is necessary for their proper functioning, and which is usually disrupted during tumor progression. The third key antitumor effect of this medicinal mushroom extract combination relates to tumor metabolism: Agarikon.1 has been found to inhibit the processes of sugar and lipid formation by which the tumor obtains its food and energy. In addition to the above, a positive effect on many of other proteins, biomarkers associated with a better prognosis of the further course of the disease, was found.
It has also been found that Agarikon.1, in combination with standard chemotherapy, can significantly potentiate its effects, while alleviating its side effects.
Want to know more: https://doi.org/10.3389/fphar.2020.01202
Read the article here (.pdf – 1.21 MB)